Looking to buy a new home? Can't decide on a new or old build? We understand how daunting it can be for new house hunters. You want to be careful, after all, you are about to invest your life savings. To help you out, we've taken a look at the advantages and disadvantages of an old build and new build, this way it's clearer for you to see what is better suited to your needs.
 Advantages of a new build: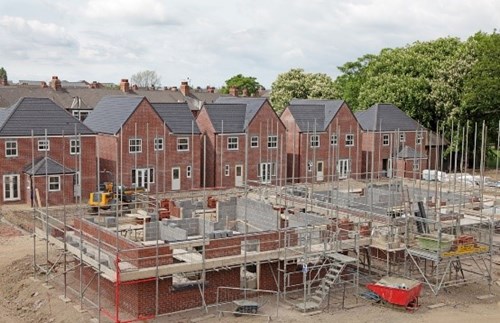 Energy Efficient
New houses are built to a much higher standard and come with good insulation which means you're likely to save money in a highly energy efficient home.  
10 Year Warranty
New homes now come with a 10 year warranty and insurance that guarantees comprehensive cover and protection from any construction problems that may occur. Plus, there is no need to splash the cash on cover as it's free of charge to the home buyer.
Fresh start
New homes are often blank and entirely new, which is great for those who wish to turn their Pinterest dream board into reality. You have free rein to decorate and furnish it how you please, choose your own fittings and entirely personalise it to your taste.
Incentives
New builds are coming with incentives and bonuses through government schemes that are designed to help new buyers get on the property ladder, such as 'help to buy' which lets you buy with just a 5% deposit.
Disadvantages of a new build:
Lacks character
If originality is an important attribute on your tick list, then a new build might not be for you. With the pressure to produce 300,000 new homes a year, new builds unfortunately tend to lack character and often look the same.
Limited space
According to Onthemarket.com, new build homes today are often 20% smaller than homes built in the 1970s. So if you're dreaming of a big garden, high ceilings and echo rooms then a new build might not be a realistic option for you.
Service charge
Depending on the location, you are required to pay a service charge and ground rent will be more than older houses.
Difficult to sell on
As new properties are being built all the time, you have some stiff competition which could be a problem when you come to sell your property. A newer home could be more attractive compared to an occupied home.
Advantages of an old build: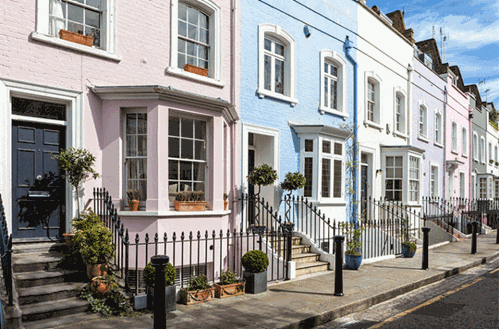 Lots of character and history
If you prefer a house with a unique history and period features, then a Victorian or Georgian style house could be an ideal match. These types of houses contain unique elements that new builds homes do not.
Location
If convenience is key for you, then an old build might be ideal. Predominately older homes are in better locations, closer to the city centre, or close to amenities like shops.
Sturdy and roomy
Period homes were built to last. They are strong and if well looked after, they can last a long time. Plus, they tend to have a much larger floor space and more room.
Negotiating
For those who love to haggle, you might just be able to knock of a few pounds when looking to purchase an older property. However, bear in mind that the negotiation will depend on the property's condition, how well it did in the survey and how quick the previous occupant is looking to sell.
Disadvantages of an old build:
Maintenance and renovations
To make sure the house in top condition, it is likely older houses will need more maintenance. Renovations, decorating and DIY will add up in the long run.
Lack of insulation
Period homes tend not to be as well insulated as newer homes and the lack of energy efficiency will cost more and increase monthly payments for heating.
Poor security
Older homes may not have up to date or modern security due to no high specifications when built. High performance locks and smoke alarms will need to be installed.
Chains
You may find yourself in a property chain (the link between three or more buyers/sellers of homes where each relies on at least one of the others) which could get stressful and emotionally and financially draining.
After looking at all these points, you'll see there is lots to consider and want to make sure you do your research to decide what the best is for you. It's all about personal preference and what is the right home for you.