As homeowners now face growing urban living challenges, 'mini living' is an expanding trend all over the world, where people are opting to live in tiny spaces to save on soaring housing costs. With the average rental price for a property in London estimated to be £665.87 a week, it's no wonder people are looking elsewhere for places to call home. 
Ever thought about swapping your traditional home for a shipping container? Well that's exactly what 70 Londoners  have done. With rent ranging from £600 to £1000 a month and homes measuring at 40-45 square meters, whats not to love. Residents claim the size is perfect for a fun and cheap way of living, and they are all part of a community that share the passion for flexible living.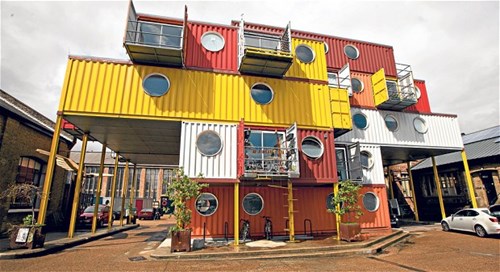 Are you looking for an affordable home? Micro homes are a big hit for those on a tight budget. With 25 square meter homes being offered for £150,000 including the cost of planning and building regulations, as well as delivery, site preparation, installation and connections to water, electricity and sewage; you just need to decide where you want to live! Designers argue this is the perfect solution to make use of derelict land, and reduce pressure on the housing crisis. Solar panels are mounted on the roof to generate power, and it is a great cost-effective alternative for all who dream of a modern and sustainable home. Koda is a great example of a micro house which incorporates both of those aspects, plus it can be assembled in just 7 hours!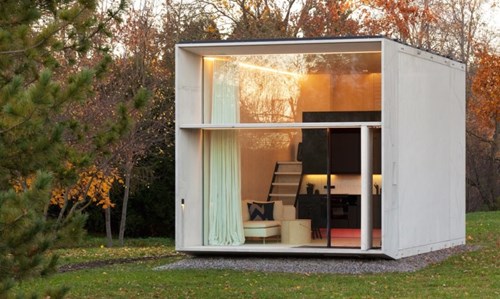 Watch this space, OPOD housing could be popping up all over the UK. The OPOD housing system consists of tubes made from concrete big enough to fit one to two people with 100 square feet of living space. Each OPOD will cost around £10,885 and comes equipped with the standard amenities, including a living room with a bench that converts into a bed, a mini-fridge, a bathroom, a shower and plenty of storage space for clothes and personal items. James Law, a Hong-Kong architect, hopes that this will provide a solution for homes for young people, as well as offering affordable strategies for governments.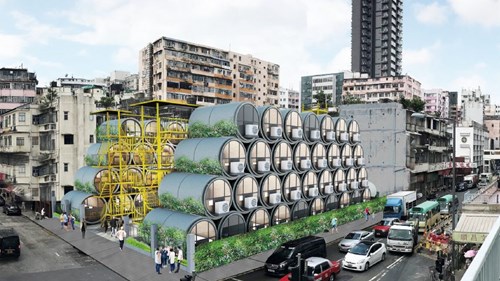 An estimated 104,000 people in the UK have been on the waiting list for a house for 5 years. The tiny house movement provides a possibility of multiple, compact houses, that are efficient and make use of the space in cramped cities. Plus, with all these savings, it is no surprise 'mini living' is on the rise. Not only do these homes provide a distinguished solution to the housing crisis, but they offer an environmentally friendly, low cost and multi-functional alternative to the rapidly growing issue of overpopulation.
Protect your dream build 
Here at FMB Insurance, it doesn't matter what type of build you're planning. Whether you're using modern methods of construction, working on a conservation project or simply constructing something out of the ordinary, our flexible underwriting method can offer you practical and affordable cover. Find out more here