Brick Baron Ltd
Brick Baron Ltd specialises in major residential and commercial developments across the UK.
Being a limited company and having their own employees, companies like Brick Baron Ltd are legally required to have Public (PL) and Employers (EL) liability insurance.
Having been members of the Federation of Master Builders for several years, Brick Baron Ltd was made aware of FMB Insurance through reading Master Builder Magazine and the FMB Member's online area, as part of their membership.
Deciding to test the water, Brick Baron decided to obtain a quote for their liability cover and found that, like many others, they could save money by switching to FMB Insurance.
Speaking about their experience, Brick Baron Ltd said, "The service from FMB Insurance has been straightforward from start to finish. We have a dedicated advisor who handles everything for us and we can contact them at all times via phone or email. We would most definitely recommend FMB Insurance."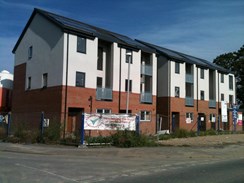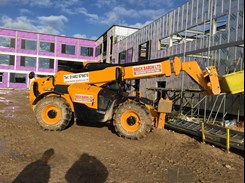 ---
Swan Homes Ltd
Founded in 2009, Swan Homes specialises in new home developments. From sourcing plots to long after the client has moved in, Swan Homes pride themselves on their exemplary reputation for creativity, quality and attention to detail. 
For most UK mortgage lenders, a warranty is often required on the home in order to release money to the client. Without a warranty, the homeowner may struggle to sell the home on, or if anything was to go wrong, it would be up to the homeowner to put right, which isn't ideal when the client has spent a considerable amount of money.
In order reassure clients and provide a comprehensive construction service, Swan Homes uses FMB Insurance's New Homes Warranties on all of their new developments. Covering the build for 10 years post-completion, these types of warranties give Swan Homes' client's the ultimate peace of mind.
Managing Director of Swan Homes, Adrian Swan, said, "Using FMB Insurance has been easy from the start. The team are knowledgeable, friendly and always on hand to help with any problem."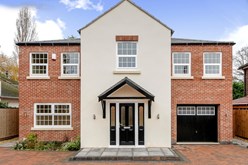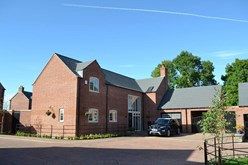 ---
Walker Roofing Ltd
Walker Roofing Ltd is a family-run team of roofing contractors based in West Sussex. 
Undertaking a vast range of roofing services for both domestic and commercial purposes, Walker Roofing uses FMB Insurance's Domestic and Commercial Warranties to help ensure that their work, regardless of its type, is future-proofed.
As FMB Insurance's Domestic and Commercial Warranties cover a broad range of works, Walker Roofing found that the warranties work brilliantly to help keep their standards high and their customers satisfied.
"Our customers are confident when they have work done by us. We aim to exceed our customer's expectations every time, and FMB Insurance's warranties help reinforce the quality of our work." says Jamie Walker, Managing Director of Walker Roofing Ltd.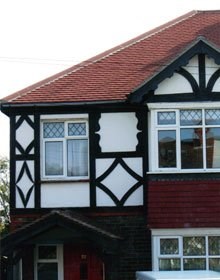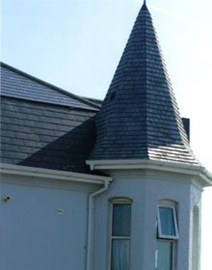 ---
Daniel Barella
Once you've settled into a home, you will likely want to make any changes which would make it a more comfortable place to live. Unfortunately, there is always a possibility that the planned improvements could go wrong.
Recently, a homeowner (our policyholder) experienced an example of this lack of quality including "multiple issues with tiles cracking and falling off the walls to free-standing bath and taps not being secured to the floor."
Fortunately for the homeowner, they held cover under FMB Insurance Domestic and Commercial policy for the damage caused by the builder and FMB Insurance was able to review the claim and offer remedial work swiftly. 
Without this cover, the cost for remedial work would have fallen solely to the policy holder. Speaking about his experience, Daniel Barella said,"The new builder FMB provided was 1,000 times better than the previous one and the finish was in a different league, I am very satisfied."
To find out more information on any of our Insurance services please click here